Easy@Home TENS Handheld Electronic Pulse Massager #EHE009 
The Easy@Home Electronic Pulse Massager (TENS) delivers electric impulses to nerves, muscles and cells on different parts of the body. The impulses used with proper strength and frequencies creates continuous and gentle stimulation to trigger the body's natural response to block, relieve pain, and stimulate tissue regeneration. 
Features
TENS Electronic Pulse Massager
✔ DO YOU SUFFER FROM CHRONIC PAIN? Have general aches & pains? Or simply looking for a drug-free alternative to relieving muscle pain & tension? Easy@Home TENS Handheld Electronic Pulse Massager Unit relieves Muscle Soreness, Stiffness, and Chronic Pain of the Shoulder, Waist, Joint, Back, Arm, Leg and more. Sends electrical pulses across the surface of your skin to the nerve endings of the sore areas, providing fast and therapeutic pain relief; -- "Relieve your pain with Easy At Home!".

✔ EFFECTIVE and SAFE - Health Canada, for OTC home use, pain relief therapy device. Proven to be a natural & most effective method to relieve the pain without medicine. Powered by 4 AAA batteries (Included).

✔ EASY TO USE: Large LCD screen displays your treatment and intensity selection, including the 3 types of massage "Massage, Beat, or Knead". Shows the treatment time countdown of the cycle. It's fully automatic! Select your patterns of Stimulation with 6 Auto Procedure Options. Choose up to 10 Levels for Power Intensity with side dials. Pulse Stimulation Speed adjustable with the ease of a button.

✔ 2 CHANNELS: 2 independent channels allow different massage mode and intensity on multiple areas. Relieves pain to many common problem areas such as back, shoulder, arm, leg, joint, etc. w/ 4 Electrode Pads application used simultaneously. (4 pcs Electrode Pads included; Replacement pads sold separately).

✔ Handheld and Portable: Compact size of a remote control, this unit packs enough power to thoroughly massage your body and can travel with you anywhere you like. Take it to the gym, on a trip or even to the office - it fits in your briefcase or purse! ** Our Guarantee- We are so confident that you will love this product that we offer a 1 year Hassle Free Money back or PRODUCT REPLACEMENT Guarantee. **
Notes
DO NOT use this product if you have a cardiac pacemaker or an existing cardiac condition, implanted metal devices/screws areas of the body, or are pregnant, or suffer from epilepsy. Do not use it while sleeping or driving. If you have one of the following conditions, please consult with your physician before purchasing or using this device: any disease, tumor, pregnant, heart disease, high fever, abnormal blood pressure, lack of skin sensation or an abnormal skin condition, any condition requiring the active supervision of a physician.
We are so confident that you will love this product that we offer a 1 years Hassle Free Money back or PRODUCT REPLACEMENT Guarantee. 
Videos
Instructions
FAQ
---
Share this Product
---
Customer Reviews
Write a Review
Ask a Question
Filter Reviews:
pain
review
back
settings
tens unit
unit
home
exchange
muscles
husband
11/02/2020
Anonymous

United States
Electronic Tens massager EHE009
Amazing! This is the best tens machine on the market. I have been using it for the past year. Now I bought 2 to give away to my relatives.
01/02/2020
Barb

Canada
Having troubles with machine
I did try to ask a question but it wont let me submit it... So I will try a review... This is very helpful for pain but I have only used my 10s unit 6 times and the left side doesn't work at all..I have changed the batteries after the second use because the pulse is not strong enough the second time I use it.. I do turn it off after each use... Is it normal to go through so many batteries.. this is the third set I changed it again today after using it for 30 minutes.. The left side only worked till the second use. I dont think I'm doing anything different so not sure why it is not working on just one side. It did work the first two times I used it... If left pads worked I would give this a 5 star rating
08/20/2019
Anonymous

United States
Game Changer!!
I love the repeat feature which doubles 15 mins to 30 mins. I'm sleeping better because the aches & pains in my knees, legs and feet have improved.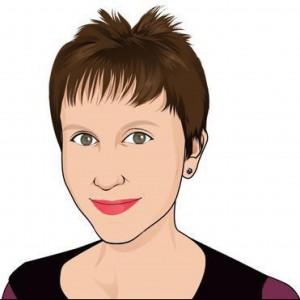 HJ
07/31/2017
Heather J.
Nice for Minor Aches and Soreness
I was under the impression that a TENS device would involve some sort of complicated instructions, so I was pleasantly surprised at the ease with which I could use my new Easy@Home TENS Handheld Electronic Pulse Massager. I simply opened the box, placed the batteries in the device, plugged in the wires, and attached the electrode pads. I could then place the self-adhesive reusable pads on my skin and turn the device on to my desired level of stimulation. Controlling each of the pairs of electrodes is as easy as turning the knob up or down to control the power level. The Easy@Home TENS Handheld Electronic Pulse Massager is super easy to use! The EHE009 TENS pain relief device features a liquid crystal display that I find quite easy to read. In addition to control over the power level of the device, I can also select various functions. The available auto procedures include waist, shoulder, joint, hand-leg, and sole. I can also choose between massage, beat, and knead, each of which delivers a different electrical pattern. I especially enjoy using my TENS machine on my neck and shoulders and on the soles of my feet. The electronic pulses really do soothe mild soreness. The handheld device does not fix deep muscle knots or pains, but the Easy@Home TENS Handheld Electronic Pulse Massager is awesome at providing some mild and temporary relief!
More of a Massage
My back and neck are always experiencing pain in one form or another so I wanted to give this TENS unit a try. I used it on my upper back between my shoulders. It was a little difficult attaching the pads to my own back (nobody would help) but once they were ready to go everything ran smoothly. In certain positions I'd feel the pulses more intensely than others. I tried several different combinations, needing to adjust the dials for each one. Some I had to keep lower because the stimulation was too much. Others I had a he dials maxed and wanted more. Overall this TENS unit felt more like a light massage than something for pain relief. I'll gladly try it again when I have another tense block of muscle. I received this TENS unit for free in exchange for my honest review.