Easy@Home Single Drug Screen Test (Marijuana Urine Test), 12 Pack
About Product:
The Easy@Home Marijuana THC Single Panel Urine Drug Test Kit - 12-Pack (#EDTH-114-12) is an instant at-home panel screening test to screen for and confirm the presence of THC or THC metabolites that indicate marijuana or prescription cannabinoid use. The single drug screen test is cleared by FDA 510(K) for over-the-counter use and is CLIA waived for lab use and the tests are produced by ISO certified facility.
The test is more than 99% accurate in detecting THC according to the designated cut-off level at 50ng/mL. You get the results in just a few minutes so there's no waiting or sending out for a review. This product is designed according to the same scientific principles as laboratory tests. The subject doesn't have to cut their hair for this type of test; they only have to provide a urine sample. You can use it to detect THC substance for your THC detox process or to screen Marijuana drug abuse for your children, employees or students.
Street names of Marijuana: Cannabinoids, Weed, Dank, Pot, Ganja, Bud, Grass, Hydro.

How to do the test?
Before using the Easy@Home Drug Test Kit, please read the instructions thoroughly. Test should be performed at room temperature 18ºC-30ºC (65ºF-86ºF).

1. Remove the THC test panel from the pouch . Use it right way after opening.
2. Remove the cap and expose the absorbent end.
3. Immerse the absorbent end into the urine specimen for approximately 10 seconds. Make sure that the urine level is not above the marked line printed on the front of the device.
4. Re-cap the device and lay it flat on a clean, dry, non-absorbent surface.
5. Read the result at 5 minutes. Do not read after 5 minutes.

How to read the results:
Results of Easy@Home marijuana test meet the FDA standard cut-off level which is the 50ng/ml.
A rose-pink band appear in the Control Region (C - Line) and the Test Region (T - Line) means Negative. Please note that the Test (T) line can be super faint sometimes but even a faint line is a pass.
If there is only one rose-pink line appears in the Control Region (C - Line), that means the test result is Positive.
If a colored band is not visible in Control Region (C - Line) or a colored band is only visible in the Test Region (T - Line), the test is invalid. Please run another test immediately.

Facts to help you know about the Marijuana Urine Drug Test:
Beyond that, a few important things to understand about how THC is stored in the body and the metabolites released in the urine.
Cannabis is stored in fat cell. If you have just barely started to test negative, do not do an intense workout before testing, this may put your body into fat burning mode and increase the metabolites in the urine and lead to positive result again.
Also, if you have been fasting, or have been on a keto diet, these will also put you in fat burning mode and increase the metabolites in the urine.

Note: a false negative or positive result could occur due to cross reaction with some prescription or OTC medicines. Check the cross reaction in the Instructions.
Instructions
---
Share this Product
---
Customer Reviews
Write a Review
Ask a Question
Filter Reviews:
results
test
value
drugs
laboratory tests
privacy
wonders
three
pocket
directions
09/22/2022
Nikki

United States
Awesome product
What a nice kit, easy to use and analyse results. Try it today!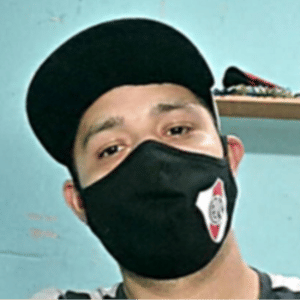 MG
09/19/2022
Maximiliano G.

Argentina
100% recommended
100% recommended, easy to use and cheap, faster than laboratory tests, say no to drugs!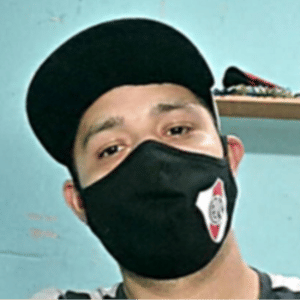 MG
09/19/2022
Maximiliano G.

Argentina
100% recommended
The thc (marijuana) test is surprising, it is easy to use, and its results are almost instantaneous, I recommend it 100%, it is also much cheaper and more practical than laboratory tests that usually take days or even weeks to present results , say no to drugs!
09/17/2022
Anna

Kenya
Awesome product
It is easy to use and analyse results, used it with my friend and it works wonders, try it today!!
09/03/2022
Diana H.

United States
Amazed and Surprised
I was surprised and amazed to see how fast you get results and it's very accurate. This marijuana drug test comes with easy to read and follow directions. This test can be given in the privacy of your own home.